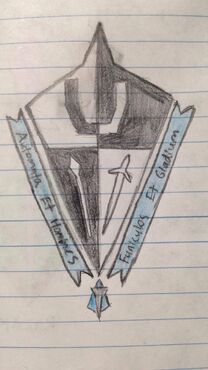 "We will not be crushed by an Errant Changeling. We are The Umskipti, and we will have our prize." -Hugo Umskipti.
The Umskipti are a noble family based in Heygja. They are entirely made up of Humans, or so it appears. In fact, they are all Changelings who plan to become the most powerful family in Heygja. As Changelings require having seen a person to wear their guise, they are involved in large scale kidnapping.
Ad blocker interference detected!
Wikia is a free-to-use site that makes money from advertising. We have a modified experience for viewers using ad blockers

Wikia is not accessible if you've made further modifications. Remove the custom ad blocker rule(s) and the page will load as expected.