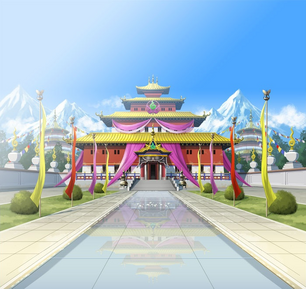 "The spirit of justice in each and every soul living here. It is part of the culture, of the blood." -Bao Fate-Bringer.
The Mountain of Justice is the Eastern-most Mountain among The Mountains of Magic. It is home primarily to Silver and White Salaman. It is associated with Cold.
Trivia
Each of The Mountains of Magic are based on a work of classical Chinese literature. The Mountain of Justice is based on works centering on Bao Zheng. To further differentiate the style, and because the DM, James Fisher is a fan of the material, it also takes inspiration from the Ace Attorney franchise.
Ad blocker interference detected!
Wikia is a free-to-use site that makes money from advertising. We have a modified experience for viewers using ad blockers

Wikia is not accessible if you've made further modifications. Remove the custom ad blocker rule(s) and the page will load as expected.