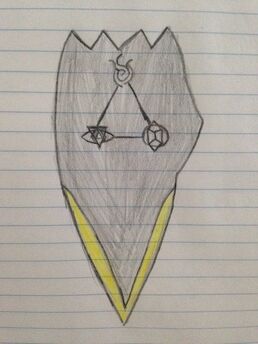 "A warrior of great power, wisdom and courage. Worthy of the Gauntlet, to be sure." -Dodrik Edge-Guide.
The Gauntlet of the Three Virtues is an Artifact created by Nayaka, the Spirit of the Hero, taking the form of a left handed iron and gold gauntlet. It bestows upon the user the power of The Three Virtues; Power, Wisdom, and Courage. When wearing the Gauntlet, the user can choose one Evocation spell, one Divination spell, and one Transmutation spell. These spells can be changed by performing a Ritual. You can cast these spells as though they were Cantrips. The maximum level of the spells is half your total character level. The Ability Modifier for these spells is half you collective total Modifiers for Intelligence, Wisdom, and Charisma.
Ad blocker interference detected!
Wikia is a free-to-use site that makes money from advertising. We have a modified experience for viewers using ad blockers

Wikia is not accessible if you've made further modifications. Remove the custom ad blocker rule(s) and the page will load as expected.