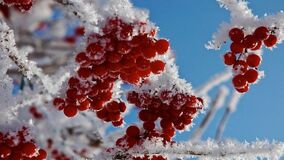 "Quite the magical accident yes, but one that has furthered this world in many ways, and I, and I'm sure many wizards and druids, are very thankful." -Wingard Bright-Hand, to Tooken Buckleberry, on Berries.
Berries are a fruit grown throughout the world, though primarily Helmingr. As a result of The First Snows, most crops had died out, with very few remaining, either though magical means or special conditions. The Berries of Helmingr were blessed by Wingard Bright-Hand and Errich the Mystic in a magical experiment, and in the years since, has a presence around the world. All Berries are magical in nature, though many only carry the enchantment that allow them to grow in the harsh Winter. Others, however carry other magical properties, which can be used by eating them, or more commonly, used in potions.
Ad blocker interference detected!
Wikia is a free-to-use site that makes money from advertising. We have a modified experience for viewers using ad blockers

Wikia is not accessible if you've made further modifications. Remove the custom ad blocker rule(s) and the page will load as expected.